Connect
with a community of professionals dedicated to language services
Become the Bridge
Once a member of the NLSC, yYou're are a part of a unique communityprogram where, and there are so many ways to contribute and stay be involved. Whether you are a professional interpreter, translator, or cultural ambassador, we invite you to share your knowledge and expertise with fellow NLSC members through social media and regional events.
Not sure what region you fall under? Log onto the Member Portal and visit the Connect page to find your region and regional coordinator. If you're not already a member, apply today to connect to fellow language professionals.
Regional Events
New Member Orientation Session #2
New Member Orientation
September 21, 2021
Log on
for more information.
NLSC Eurasia and Africa Regional Event - Interagency 101
Eurasia & AfricaRegion
September 28, 2021
Log on
for more information.
NLSC Northeast Regional Event - Interagency 101
NortheastRegion
September 28, 2021
Log on
for more information.
Share
how using languages changes your world
What's your story?
Every NLSC member has a story to tell about their passion for language. We hope you find these stories inspiring!
Have a story to share? Log onto the Member Portal and visit the Share page to learn more about how you can see your experiences with fellow members!

Monica V.
Mid-Atlantic Region

Shortly after I became an NLSC member, an international law enforcement agency in DC needed help to reduce their translation backlog. The NLSC provided a team of Spanish linguists to translate arrest warrants. Shortly after joining the team, I realized that my help was integral to enabling onsite mission areas and related law enforcement arms to do their jobs. I distinctly remember that one document that the NLSC team translated revealed information that initiated several events and led to the apprehension of an internationally sought-after criminal. This was a moment of pride for me and the rest of the NLSC team of translators. The NLSC was able to provide the assistance required to catch an international criminal before he fled the country.
This is the impact that the NLSC strives to achieve: to provide the necessary help to serve the country through their members. NLSC members are dedicated to giving our best to the country. When we are called on, we respond with our language skills, cultural knowledge, and professional expertise to help U.S. Government agencies fulfill their missions. It is a profound honor to be a member of the NLSC.
GROW
your skills and expand your talents
Strengthen your Cultural Competence

So, you are an American? A Guide to Answering Difficult Questions Abroad
U.S. State Department resources about cross-cultural communication and answering sensitive questions about American life and culture when abroad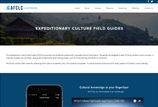 Culture Field Guides
U.S. Air Force Culture and Language Center guides to help U.S. forces succeed in culturally complex environments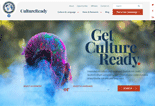 CultureReady
Defense Language and National Security Education Office's collection of language study and culture training resources
Expand your Regional Knowledge

Indicates mobile-friendly website