Connect and learn from like-minded people within the NLSC community, and find out about those language-oriented and cultural events scheduled for your Regional Chapter. Keep watching for specialized language trainings to help you improve and sustain your language skills.
STANDARD MANDATORY NOTICE AND CONSENT BANNER
You are accessing a U.S. Government (USG) information system (IS) that is provided for USG-authorized use only.
By using this IS/website you consent to the following conditions:
The USG routinely monitors communications occurring on this IS, and any device attached to this IS, for purposes including, but not limited to, penetration testing, COMSEC monitoring, network defense, quality control, and employee misconduct, law enforcement, and counterintelligence investigations.
At any time, the USG may inspect and seize data stored on this IS.
Communications using, or data stored on, this IS are not private, are subject to routine monitoring, interception, and search, and may be disclosed or used for any USG-authorized purpose.
This IS includes security measures (e.g., authentication and access controls) to protect USG interests--not for your personal benefit or privacy.
Notwithstanding the above, using this IS does not constitute consent to PM, LE or CI investigative searching or monitoring of the content of privileged communications, or work product, related to personal representation or services by attorneys, psychotherapists, or clergy, and their assistants. Such communications and work product are private and confidential. See the User Agreement for more information
Connect
with a community dedicated to a love of language
You're the bridge
You are part of a community with a unique set of skills, and there are many ways to stay involved and contribute. Whether you are a professional interpreter, translator, or cultural ambassador, we invite you to share your knowledge and expertise with fellow NLSC members through social media posts, or by participating as a guest speaker at local chapter events.
Regional Chapter Events
Future events will be added as details are finalized. Please check here regularly to learn about upcoming opportunities in your area.
Chicago Chapter Event: Interpreter Basics - Strategies for Effective Partner
Chicago Regional Chapter
December 15, 2018
Log in
for more information.
NLSC New York Chapter Event : Red Cross Emergency Preparedness Training
New York Regional Chapter
December 1, 2018
Log in
for more information.
Hawaii Chapter Event: Interpreter Basics - Strategies for Effective Partner Communication
Hawaii Regional Chapter
November 17, 2018
Log in
for more information.
Share
how using languages changes your world
What's your story
Every NLSC Member has a story to tell about their passion for language. Here's where you'll see those stories from our members in the months to come. We hope you find them inspiring!

Monica V.
DC Chapter
Shortly after I became a member of the NLSC, an NLSC partner in the law enforcement field in D.C. needed help in reducing their translation backlog. The NLSC provided a team of Spanish translators to help them work through and close the growing backlog. Shortly after joining the team, I realized that my help was integral in providing timely translations of past arrest warrants so the onsite mission areas and related law enforcement arms could do their job. I distinctly remember one document in particular, the translation of which initiated several rapidly evolving events unbeknownst to us. That translation led to the apprehension of an internationally sought-after criminal thanks to the newly available information, which was recently translated to English. This was a moment of pride for me and the rest of the NLSC team of translators. The NLSC was able to provide the necessary assistance to catch an international criminal before fleeing the country.
This is the impactful action that the NLSC strives for. To provide the necessary help to serve the country through their members. It is an honor to be part of the National Language Service Corps and we give our best to the country. When we are called, we respond with our language skills, cultural knowledge and professional expertise to help U.S. government agencies fulfill their mission with the translated or interpreted artifacts. It is a profound honor to be a member of the NLSC.
GROW
your skills and expand your talents
Resources to reinforce your language skills.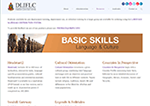 Defense Language Institute Foreign Language Center Resources
Defense-focused elementary and advanced language study topics and testing information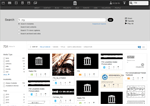 Foreign Service Institute Language resource Archives
Text and audio language study resources used by the State Department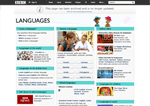 BBC Learning
Free online language resources developed by the BBC
Resources to strengthen your cultural competence.

A Guide to Answering Difficult Questions Abroad
Resources from the State Department about cross-cultural communication and answering sensitive questions about American life and culture when abroad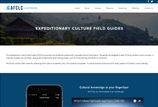 AFCLC Culture Field Guide (US Air Force)
A cultural guides that are designed to help US forces achieve mission success in culturally complex environments.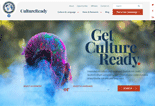 CultureReady (DLNSEO)
Collection of multi-faceted culture and language study resources including cross-cultural training courses in multiple languages
Resources for your regional knowledge.

Indicates Mobile-friendly site